Let's be honest. Sometimes the least fun part of a baby shower can be the awkward games. Smelling "dirty" chocolate smeared diapers to guess the melted candy isn't all that appealing, especially when you know you are going to be dealing with the real thing pretty soon. And there are some baby foods I don't want to taste, not for fun. No wonder babies make those awful faces, who can blame them?
To help you plan your next baby shower, we've put together a few baby shower games your guests will actually want to participate in – and have a ton of fun!
1. Baby Shower Price Is Right.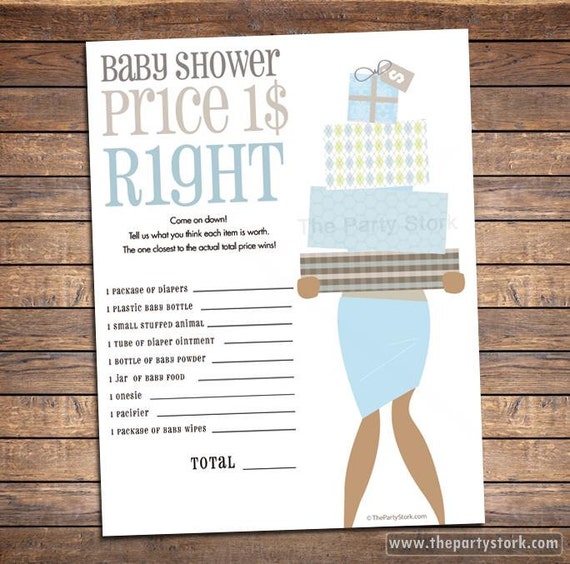 A hilarious game especially for the first time mom-to-be! She has no idea how much these items go for since she's never had to purchase them (I fall into this category, I'm horrible at this game). Your guests will love it too – prices fluctuate all the time, so maybe what Aunt Suzie thought a box of diapers sold for isn't the case anymore. Will definitely make for an entertaining comparison of answers. I found these cards for purchase on Etsy.
2. Baby Shower Photo Booth
A fun memory to take home for guests, and for you to keep in a scrapbook! Throw in some baby themed props, and this will keep everyone busy for hours! (Source.)
3. Wishes for Baby.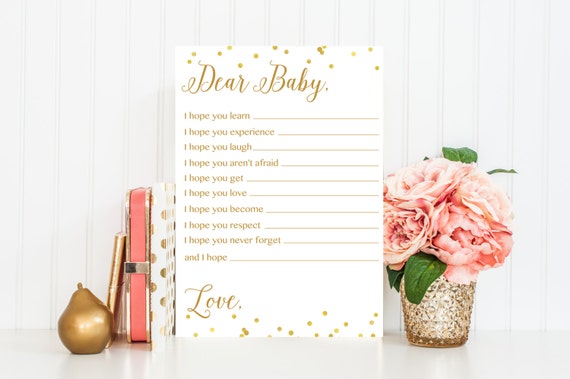 Have your guests write down their sweet wishes for your newest addition! This was done for me at my bridal shower and I still love taking them out and reading them! These lovely gold printable wishes were found on Etsy.
4. Guesstimate the Bump.
Pulling out the measuring tape and taking down numbers of mom's bump size to see who was the closest doesn't seem all that cute. But dress it up like these adorable stars tied with gold twine, and that's a different story. (Source.)
5. Create a Keepsake.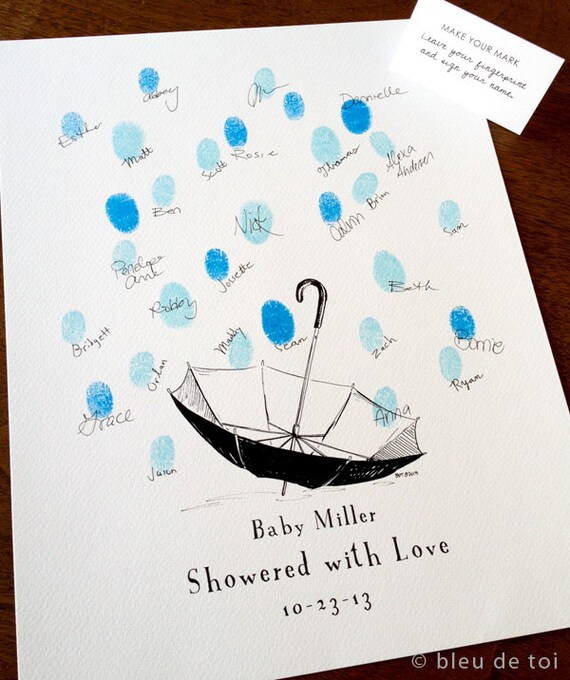 Keep guests entertained with a little arts and crafts project. Perfect for a memory book, or even in a frame for the nursery. For purchase on Etsy.
6. Don't Say Baby.
Rules are on the sign. You really have to be on your toes for this one. But I couldn't resist how cute the decor was in this party. (Source.)
7. Have a DIY Bar.
Set up a themed bar where your guests can make their own desserts, ice cream, drinks, cravings – anything. DIY bars keep guests busy and let them have fun! This adorable party from Frog Prince Paperie set up a coffee + cravings bar.. love it!